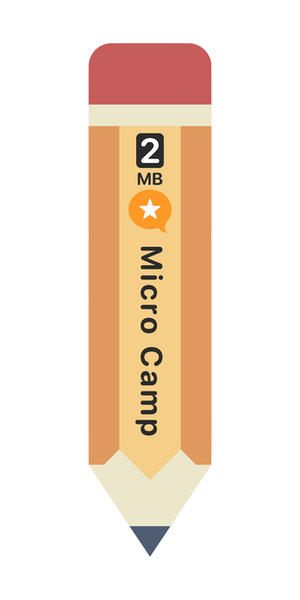 Micro Camp
A virtual gathering of the Micro.blog community to share knowledge and make new connections.
Watch the videos 📺
Micro Camp features:
🎙 Short talks by 6 community members on a range of topics of interest
🔍 The State of Micro.blog panel with Manton, Jean, and Vincent
🙋 Live Community Town Hall, moderated by Jason
🧩 Plug-ins and Themes with Pete, Amit and Manton
💬 Live text chat during presentations
☕️ Mutual interest meetups
✏️ Specially-designed Micro Camp stickers
Day 1
Friday March 11th, 2022
The State of Micro.blog
Opening session with Manton Reece, Jean MacDonald, and Vincent Ritter. March 11, 2022.
How to Self-Publish A Novel
Blank Page, Full Pen, Can't Lose: Journaling For Mindfulness
Day 2
Saturday March 12th, 2022
A Short Primer on Web Typography
Accessible Microblogging: A Crash Course
Daily Photo Posts: From Challenge to Counterpoint